The main criteria that hiring managers use to identify interview candidates is their resume. No matter how accomplished, educated or experienced you are, if your resume doesn't shine, you won't get a call. If your phone has been unusually quiet, consider incorporating some of these resume tips to get more interviews.
Start Fresh Each Time
Every time you submit a resume and cover letter, you need to update them. While this doesn't mean you have to start completely from scratch, it does mean that you need to look at the process from a new vantage point. Start by reading through the job advertisement to get a good sense of what the company is looking for. Then read through your resume as if you are assessing another person. Keep the parts that match the job ad, and get rid of the parts that don't.
Choose the Right Qualifications
Managers want employees who bring something to the table, not just ones that punch a time clock. When listing out your qualifications, choose ones that saved time, optimized workflow or resulted in additional income for your previous company. Outline examples of past accomplishments that parallel with the day-to-day expectations of someone in the role you are applying for. These items really set you apart from other candidates.
Showcase Those Qualifications
Companies create job descriptions for a reason. It's because those are the qualifications that they are looking for. To increase your odds of getting a call, identify the critical experiences and skills from the job description and move those entries to the top of your resume. However, don't just copy and paste from the job description. Instead, write your own description of how you utilized the skill in a past job or how you acquired the experience.
Use Your Words
Keywords are another important factor that can move you into the interview phase. Many resumes start out in the human resources department where the staff doesn't have a solid understanding of the technical job requirements. Instead, they look for keywords in the job description and select resumes that contain these words. Larger companies even have software programs that perform this task. That means that your resume needs to have all of the relevant keywords and terminology in it. These keywords may be software, process or skill related.
Target the Employer
Targeting your resume to each employer is about more than just highlighting the important facts. It's also about reducing or eliminating the ones that aren't relevant to that specific job. Hiring managers are busy and don't have time to analyze resumes. If your resume contains skills or experience that is not relevant to the job, get rid of it. This allows employers to focus on the more important facts.
Spelling, Typos and Errors
Every candidate knows that typos can send their resume to the trash pile, yet many still send in error-covered resumes. In the haste of customizing and updating a resume and cover letter, candidates often fail to read over the entire piece. This can lead to those pesky misspellings that may be killing your interview chances. One of the most important resume tips to get more interviews is to read each resume from start to finish every time that you update it. Ask another person to read it too, as you may become accustomed to the language and skip over a word choice error.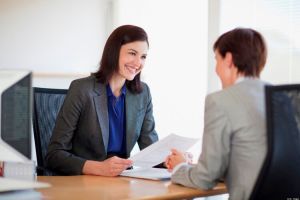 Whether you live in Michigan or around the country, the professional resume writers at Vertical Media Solutions can guide you toward a successful career change. Our personalized employment services are designed to deliver powerful presentations of your qualifications and professionalism. Learn how we can help today: 616-631-4300.