Career changes happen frequently in today's rapidly evolving job market. However, that doesn't mean that they are easy to accomplish. In fact, one of the hardest tasks for job seekers to do is to rewrite skills and accomplishments for an entirely different industry or job title. Career change resumes must be written in a way that makes it clear how a candidate is qualified instead of making employers connect the dots. Remember, it's not always the most qualified candidate that gets the job — it's the most prepared. Consider implementing these important resume tips for a career change.
Develop Transferable Accomplishments
Job seekers often have difficulty explaining industry-specific skills in ways that a new employer can relate to. This is called developing transferable accomplishments. Transferring skills is critical, because human resource employees are not typically knowledgeable about a variety of industries. When they review a resume with unfamiliar words, they don't consider it a good fit for the position. As these individuals are often the first person to read your resume, this can mean immediate disqualification.
Candidates should carefully evaluate a job advertisement to determine what skills the employer is actually looking for. Research the industry to learn the relevant terminology and lingo. It's even a good idea to read online resumes of other professionals in the industry. Carefully consider the impression that you want to create with the new employer. For example, you may no longer want to be viewed as a software developer but rather as a software sales person. Then, frame past work accomplishments in a way that demonstrates you already posses the needed skills.
Remove Proprietary Terminology
One of the most important resume tips for a career change is removing skills, software or terminology that is specific only to the previous industry. These items don't have meaning for employers in other industries and only clutter up a resume. Removing them allows employers to focus on the candidate's core skills, which are highly relevant to the position. Read through each item on your resume and ensure that it is applicable to the new industry.
Our Resume Writers Have Insider Knowledge
Many people find the process of rewriting transferable skills to be extremely frustrating. This is especially true when they don't know much about the new industry. That's where our professional resume writers can help you shine. Our background in recruiting means that we have insider knowledge of the terminology and skills that are relevant for various industries. Let us help you translate your job skills in a way that employers will understand.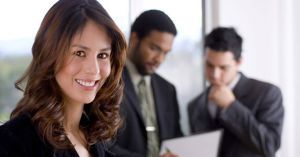 Whether you live in Michigan or around the country, the professional resume writers at Vertical Media Solutions can guide you toward a successful career change. Our personalized employment services are designed to deliver powerful presentations of your qualifications and professionalism. Learn how we can help today: 616-631-4300.