Resume Writing Tips: Internal Job Opportunities
Every so often, a new tantalizing position becomes available within your current employer. If you feel you possess the technical qualifications to be successful, you may want to consider applying. Many times a candidate will make the mistake of assuming they are a 'shoe in,' investing little to no time in preparing an updated resume. If you are serious about going to the next step, do it right.
Where To Start On Your Resume
Hopefully, you already have a current resume and will only need to fine-tune the details, matching the job description. However, if you're like the majority, you'll need to dust off the outdated copy and conduct a serious overhaul.
One advantage that you have right away is that you already know the company culture. It's even possible that you work nearby the hiring manager, which provides you with valuable insight. No matter what the situation is, you'll want to review the job description carefully and highlight the key points.
Writing your resume should start with a revamp of your professional profile, this is the opening paragraph, which replaces the outdated 'objective' section. Formulate descriptive text that reflects your strongest attributes. This could include something like: Highly effective, forthright and results driven strategic account director…
And don't be afraid to mimic the terminology used within your company, such as acronyms or proprietary system names. The nice thing about an internal application for employment is that your resume can be full of corporate jargon that only makes sense to employees of your company. This would not be a wise thing to do if you were looking externally where some verbiage could mean something else, or nothing at all, for that matter.
What About The "Meat" of the Resume?
Whether the position is a promotion or a lateral move to another division, the quality of the bullet content is key. Compare your most powerful accomplishments to the generic requirements of the position. Then draft new bullets that follow a methodology of what you did, how you did it, and what the end benefit was for your department. If you can show the hiring manager that you are skilled, tenacious, and willing to be taught and trained, your odds of moving to the next stage of the interview process are greatly improved.
Conclude By Showing Your Professionalism 
Never assume that the reader knows your background or will take the time to read through the lines. Most companies talk about promoting from within; however, if a well-qualified candidate comes to the table externally, you might get a run for your money. Present yourself in the most professional manner possible by drafting a customized resume, outlining how you are the best candidate for the position. Always remember that if you intend to stay with the same organization, it's even more imperative that you retain your spotless reputation – don't burn bridges.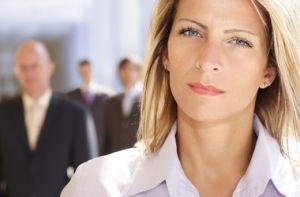 If you are thinking about applying for an internal job, you owe it to yourself to speak with an expert. Vertical Media Solutions is Michigan's top-rated professional resume writing and interview preparation service. Our certified employment consultants have the experience to guide you toward a successful career move. Give us a call today: 616-631-4300 or 517-308-0800.
Get Started Now!