If you aren't getting the responses you would like from your job search, or are re-entering the job search process for the first time in years, a professional resume writer can be just the thing you need to transform your search into the job of your dreams. These highly skilled, certified professionals do more than just clean up your existing resume. They have a time-proven, thorough process that ensures the final product is the best it can be. If you have never worked with one of these career professionals before, here are some tips on how to work with a professional resume writer.
The Writer is Part of a Team
Most resume writers work as part of a team, and you will often speak with one of the team members first. These employment consultants want to learn more about your career objectives, target job titles, geographic preferences and more. That way, they can match you with a writer that has a specialization in achieving those goals. In addition, this is a time for the company to clarify with you what to expect. Some job seekers come into the resume writing process with unrealistic expectations. Setting the record straight up front benefits everyone.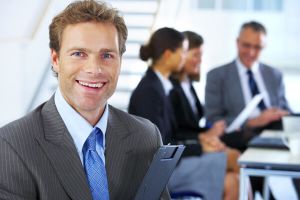 Your Expertise is Required
While a professional resume writer is knowledgeable about the best formats, career strategies and angles, you are the expert on your career. That means that it's imperative for you to answer all of the questions and give as much information as you can. You will receive a detailed questionnaire that may seem intimidating at first. However, remember that your resume is only as good as the information that you put into it. The writer will also need copies of your old resumes, cover letters and other supporting documents. Later, you will speak with the resume writer in a detailed phone session where they may ask additional probing questions. Plan to speak with the writer for at least an hour. This may seem long, but it ensures that there are no miscommunications or omissions.
Communication is Important
The process of drafting a resume is a collaborative effort between you and your writer. If the writer has additional questions once they start, they may contact you for clarification. In other cases, you may not hear from them until they have a draft that is ready for you to review. If you are contacted by the writer, it's important to respond promptly, as this keeps the process moving along. Any delay in your response will mean a delay in getting your resume completed. As many resume writing projects take several weeks, delays will only hinder your job search.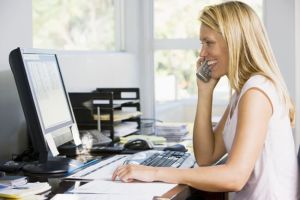 Be Patient
Once a resume writer completes a first draft of your resume, it goes through an extensive review by several members of the firm. These people include editors and senior-level career strategists, who all polish your resume to perfection and make sure that it highlights your accomplishments. This can take some time, so you must be patient. However, your writer or company contact person will always keep you informed of where they are in the process.
Reviewing the Draft
Once the resume writer sends you a draft for review, it is essential that you set aside time to properly go through it. Start by taking a macro, or high-level, view of the resume. This means evaluating whether it presents your career in the way that you want. Once you make that determination, go back through the resume with a fine-tooth comb and ensure that every detail is accurate. Review dates, spellings of software and even job descriptions. Mistakes can happen, and this is the time to find and fix them.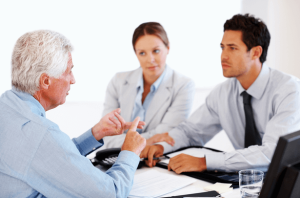 The Final Interview
Your resume writer will schedule a convenient time to speak with you about the resume and go over any questions you have. If you do have changes that you would like, inform the writer at this time. Additionally, if you have questions about why a section was written a certain way, ask the writer. Often, there will be strategic logic behind it that will improve your career potential. The writer will often make the changes that you request on the spot and have a revised version back to you quickly.
Once all of the final changes are made, the writer will send you a word document and a pdf version of your new resume. If you are also opting for a professional review of your LinkedIn profile or conducting career coaching, a new meeting will be scheduled at that time to show you how to best capitalize on your newly written resume.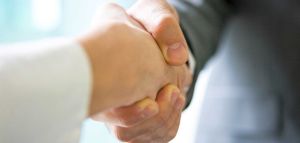 Whether you live in Michigan or around the country, the employment experts at Vertical Media Solutions are here to help. Our world-class resume writing process encourages a collaborative effort and delivers the unique results you desire, because not all resumes are created equal. Give us a call and get started today: 616-631-4300.