Whether you are a recent college grad who is just entering the workforce or an experienced industry veteran, managing your career is a process that everyone must make time for. The good news is that newer technology, such as LinkedIn, makes this process easier, because it connects you to a network of other like-minded professionals. In fact, LinkedIn is the largest professional networking site, boasting over 300 million members worldwide. The benefits of joining this largest professional networking site go far beyond just finding a better job. It can also help you in your current job as well. Learn how to use LinkedIn to boost your career and open doors that you never thought possible.
Finish Your Profile
Your success on LinkedIn is based primarily on the extent and completeness of your profile. Many people fill out their basic information and may even cut and paste parts of their resume. However, this isn't the most effective way to utilize this powerful career tool. Take the time to fill out each section as completely as possible. In addition, add a professional looking profile picture so that, as you network, people can recognize you. Completing the profile really is the first step, because everything else that you do on LinkedIn will reference back to it.
Build a Network of People
Connecting with other people is the fundamental premise of any social networking site. However, LinkedIn connections should be viewed a little differently. You shouldn't view connections as people who you interact with daily, although some of them may be. For example, high-level executives rarely interact on the site. However, they do refer to their network when they have a specific need or a question. Instead of providing constant interaction, connections allow you to request introductions to third parties or even reconnect with former coworkers. So, don't be afraid to add someone whom you only met in passing, because they may be the one person who can really help you move your career forward.
Join Professional Groups
Groups are another effective way to use LinkedIn, because they contain only people who are interested in a very specific topic. For example, you may join a marketing group in your specific city to learn about marketing events or job openings near you. There are often daily blog posts or messages within groups to encourage conversation among users, which can help you to expand your network. It's also a great way to make new connections with people without having to go through the introduction process. Many groups even hold voluntary in-person meetings which allow you to really get to know the members. To find relevant groups, type a general term into the groups page, such as sales professional, to see a list of all groups for that word. You can also look through the profiles of your connections to see what groups they are a part of. Another benefit of groups is that they often have their own job board, which allows members to post and apply to openings. Being part of a group gives you a leg up in the hiring process, as you are already connected with someone at the company.
Seek and Give Endorsements
Endorsements are one of the most beneficial aspects of LinkedIn, as they allow those who have worked with you to recommend you for a specific skill set. The more endorsements that you have for a skill, the higher your profile is displayed in search results. Endorsements are also useful when you are job searching and have to provide references. If your job requires a specific skill, contact one of your connections who has endorsed you and ask them for a reference.
Add a Professional Portfolio
The professional portfolio section of LinkedIn really lets you show off your skills. It allows you to upload photos, images, documents, video or audio files that showcase your work. This features isn't just for the graphic artists and photographers. If you have spoken at a conference, upload the video. If you have published an article in an academic magazine or written a white paper, upload it too.
Connect With Companies
It's not just people that you should connect to, it's companies as well. By connecting to a company's LinkedIn profile you stay up to date on the most recent information and gain a little insider knowledge as well. You can even receive notifications of job openings that aren't yet posted on job search boards. In fact, many companies use their LinkedIn profiles as a major recruitment method.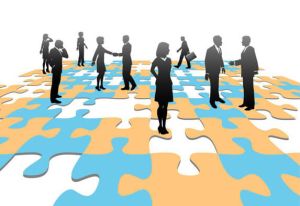 Use the Job Boards
If you are actively seeking a job, LinkedIn Job Boards are one of the best places to visit daily. Not only do companies post jobs, but they are often posted by an actual company employee. This is particularly true of small to medium-sized companies. That means that you have a direct contact instead of having to go through a typically anonymous job application process. Not only can you instantly apply to the job, but you can do all of the research you need on the company and the key staff as well.
Interact Daily
LinkedIn has many methods allowing you to join in on conversations. Posting status updates are a great way to let others know what's going on with you and connect with others too. Updates could be about a conference you are attending, a new industry book that you have read, or a certification that you have received. In addition, it's a good idea to comment on other people's updates or post messages in your groups. Make it a point to post or comment on LinkedIn at least once every day for the best results.
Now that you have learned how to use LinkedIn to boost your career, it's time to put that knowledge into practice. By implementing one of these techniques per day, you will see a dramatic increase in your success with LinkedIn. Remember, LinkedIn is a networking site, so you have to cultivate relationships with the people to obtain the best results.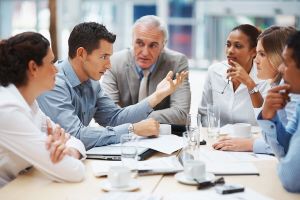 Whether you live in Michigan or around the country, the employment experts at Vertical Media Solutions can optimize your LinkedIn profile. Our personalized writing services are designed to encourage professional networking and improve profile visibility. Learn how we can help today: 616-631-4300.