Top 5 Reasons You Haven't Received a Response From Your Job Application
One of the most frustrating parts of the job search process is never hearing back from a job you had applied for. Candidate's often want to know whether it's something they did wrong or if the resume was ever received. While there are numerous reasons job applicants don't hear back, staffing professionals and recruiters have narrowed them down to five main areas that can send a resume into the "no contact" zone.
Problematic Typos and Formatting
Incredibly, job candidates continue to submit resumes filled with typos, grammatical issues and formatting problems. Even one misspelled word can make a recruiter stop reading a resume. Job seekers should take the time to carefully read through their resume to ensure that it is perfectly polished. Then have someone else read it as well, preferably someone with a background in editing or proofreading. Finally, make sure that the formatting hasn't changed with no odd spacing or errant bullets anywhere.
Employment Gaps
Gaps in work history occur for a variety of reasons. Unfortunately, they can be a deal breaker for many hiring managers and recruiters. The best way to rectify this issue is to pick up contract work to fill in the gaps. Even one or two short-term jobs look better than years of nothing. An added plus is that these contracts can also serve as references if you move to the next level of the hiring process.
Inconsistencies
In today's online world, hiring managers do in-depth research into a candidate's background. That means that a candidate's information must match in all online locations. Many hiring staff express misgivings when they see different information on a LinkedIn account and a resume the candidate posted online. To manage this, candidates should update all of these locations before applying for a job. In addition, staffing agencies often keep resumes on file. Therefore, if basic information such as education varies widely from what you submitted a year ago, it can mean an automatic dismissal.
You Don't Have the Right Skills Highlighted
Candidates who fail to highlight job specific skills at the top of their resumes are often losing out. Hiring staff don't have time to weed through pages and pages of skills, so don't make them. Note the skills, software and technology mentioned in each job ad and place those keywords at the top of your resume. These key points should also be reiterated prominently in the cover letter as well.
There is No Update
Unfortunately, one of the most common reasons job applicants don't hear back from employers is that there hasn't been any progress on hiring for the position. This is particularly true if you are working with an unmotivated employer. When a candidate hasn't heard back within two weeks, a follow up phone call is appropriate. If you still aren't satisfied with the progress, seek out a recruiting firm with the inside track at your desired organization.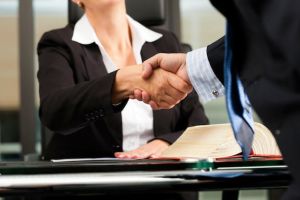 Whether you live in Michigan or around the country, the certified professional resume writers at Vertical Media Solutions can guide you toward a successful career move. Our personalized resume writing services are designed to engage the reader in a manner that encourages invitations to interview. Learn how we can help today: 616-631-4300.