Is your resume recruiter ready? If it's been a while since your last job search, the answer is probably no. In fact, even active job seekers often have resume mistakes that immediately turn off recruiters. Our recruiting firm encounters these mistakes daily and uses them to rule out candidates in favor of those with a more professional resume. Review these most common resume mistakes to ensure that you aren't sabotaging your prospects of getting a job.
Ditch the Objective
If your resume still has an objective at the top, it needs to go. Old-fashioned objectives focus too much on what you want instead of what the employer or recruiter is looking for. Focus on writing an objective that uses keywords and skills specific to the job that you are applying for. If you are writing a general resume, include industry-specific terms appropriate for the position you are seeking.
Keep It Short and Sweet
While you may have a wealth of knowledge and decades of experience, it doesn't all need to be on your resume. Focus on your most recent employment experiences and drop any software or skills that are obsolete. If you have switched industries, focus on your expertise with the new industry rather than using valuable space for a job no longer relevant to your career.
Always Tell the Truth
It's tempting to exaggerate on a resume, putting your skills in the best light. However, there's a difference between embellishment and an outright lie. Even little lies can come back to haunt you as recruiters will wonder what else you have been untruthful about. A job seeker's best bet is to tell the truth on the resume. If needed, ask a professional resume writing service for advice on how to punch up mediocre skills without lying about them.
Don't Be Egocentric
One of the most common resume mistakes that job seekers make is focusing on themselves rather than on the employer. Focusing on you often leads to inserting irrelevant information. Instead, start by writing down a list of skills, software and technology that are specifically mentioned in the job ad. List these near the top of your resume so that recruiters and employers don't have to search for them. Fully explain how you utilized these skills and the results, such as an increase in company sales.
Don't Make Recruiters Guess
Don't be vague when describing accomplishments. This assumes that the employers or recruiters will know what you mean when you say that you were part of a team that managed project X. Clarify what you did on the team, such as performed as project manager. Without clarification, recruiters may assume that you are trying to hide the fact that you didn't do much.
A Little Jargon is Fine
Too much industry jargon, acronyms and corporate speak will turn off a recruiter faster than you can turn off a light switch. However, some jargon is needed to prove that you actually have industry experience. Insert jargon only when it is critical and thoroughly explain how you implemented the terms in your previous jobs.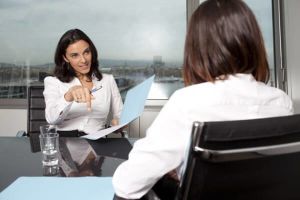 Whether you live in Michigan or around the country, the resume writing experts at Vertical Media Solutions can guide you toward becoming more recruiter ready. Our personalized resume writing services are designed to deliver powerful presentations of your qualifications and professionalism. Learn how we can help today: 616-631-4300.