Continually sending out resumes without getting a call back can be frustrating and demoralizing. While your resume may be fine, that is not good enough in today's tough job market. Instead of focusing on presenting their skills in a resume, today's job seekers need to take a more proactive approach in getting noticed. Here are some proven methods that teach you how to get employers to call you for a job interview.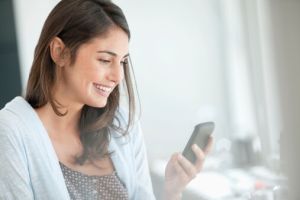 Go Straight to the Top
Most resumes are reviewed by the human resources department or recruiting staff before they ever get passed on to the hiring manager. Unfortunately, this means that many of them are also weeded out during this initial screening process. The problem is that many HR representatives are not fully knowledgeable about the position other than knowing certain key phrases or skills. Job seekers should avoid this issue by skipping the HR department and sending their resumes straight to the hiring manager.
To find the right manager, examine the job opening and compare it with the list of staff on the company's website. If needed, visit professional networking sites, like LinkedIn, to locate the key players in the company. If the position is in marketing, sending the resume to the VP of marketing is sure to get it noticed. If you can't identify the hiring manager, penetrate as far up the ladder as possible.
Cover Your Bases
Sometimes, the person that receives your resume is out on vacation or swamped with other work. That's why it is always good to send the resume to more than one key player. Additionally, mention in each of your emails or letters that you are sending it to others as well, referring to them by name and title. This prevents anyone from placing the resume on the back-burner because they are too busy to deal with it.

Focus on Internal Referrals
Job seekers who really want to get a job should focus on making a networking connection with someone who works at the company. Start by scouring your own professional network to locate people you know who may know someone at the company. Ask for introductions, either in person or virtually. If you can't immediately locate a connection, focus on making it through LinkedIn as soon as possible.
Stand Out From the Crowd
If you want to get hired, you will have to stand out from the crowd. This doesn't mean printing your resume on neon-colored paper or sending it attached to a box of candy. It means doing something that sets your skills apart from others. For example: along with your resume, send the company a competitive analysis of their local or national market. While it may not contain anything that they don't already know, they will be impressed with your ability to obtain the information on your own.
Another way of standing out is by providing links to videos, websites or news items that reiterate your abilities. If you recorded a presentation at a conference, include the URL. If you published a paper that was well received, include the link to that as well. Put this information in your cover letter as well as the resume so that it doesn't get over looked. This is a way of customizing your application process instead of just sending generic cover letters and resumes.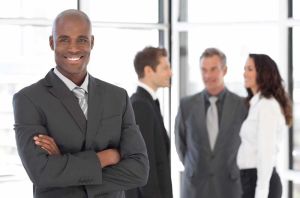 Play Hard to Get
Another way to learn how to get employers to call you for a job interview is to play hard to get. The key is to avoid sounding desperate, which is never as attractive as a candidate who knows they are qualified and sounds confident. When responding to an open position, instead of outright stating that you're interested, state that you would like to find out more about the position. Indicate that it was passed on to you by an associate. This makes your skills seem like more of a prize, and the company will desire them more.
Aim Small
While it may sound counterintuitive, aiming for smaller goals may actually work out in your best interest. For example: instead of aiming for the full in-person interview, try to get a short phone interview with the hiring manager. Do this by asking for a five-minute chat via email. The key is to limit the conversation to five minutes and to pack those five minutes full of important information about yourself. Similarly, while you may desire a full-time job, consider offering to work on a contract or a temp-to-hire basis to allow the company to evaluate your skills. Making an offer like this makes you appear confident in your skills and abilities, and will often lead to a longer term commitment by the company.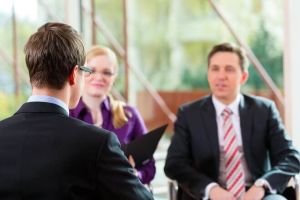 Whether you live in Michigan or around the country, the employment experts at Vertical Media Solutions can guide you toward a successful career move. Our personalized resume writing and interview coaching services help you take your career to the next level. Speak with a certified resume writer today: 616-631-4300.