Keeping your resume updated is a no-brainer in today's ever-changing workplace. However, many workers haven't performed this important task since their last job search. For some, that may have been a decade ago. While layoff rumors send many scrambling to update their resumes, there are many reasons to update your resume while employed, even if you're satisfied.
Be Proactive
Keeping your resume current is all about being proactive rather than reactive. Don't wait until you are escorted out of the building to update this important document. Keeping the information current prepares you if disaster occurs.
Even if you're not at risk for a job loss, there are many reasons to update your resume while employed. In today's highly competitive job market, new openings often receive hundreds of applicants. If your resume is ready to go, you can submit it as soon as you find out about the job. You may be perfectly happy with your current employer. However, if you get a tip about a dream job, you want to be prepared to jump on it. Waiting to update your resume until you hear about an opening increases the stress to get it done quickly. This leads to mistakes and omissions that can tank your chances of getting the position.
Increase Accuracy
One of the problems with infrequently updating your resume is that you forget about skills and accomplishments. You may have received a new certification five years ago, but now you don't even think about it anymore. Updating your resume regularly ensures that critical information like this isn't forgotten.
Discover Your Strengths
Reviewing your resume can also be a helpful career development tool. As you update your work experience, skills and technologies, identify the areas where you have achieved high levels of success. You may identify areas of strengths that you didn't even realize that you had. This can help guide your career progression by gravitating to roles that utilize those strengths. This process is also a good exercise to perform prior to an annual performance review. That way you enter the discussion well aware of your value.
Learn From Your Weaknesses
Likewise, you can use your resume to identify work-related mistakes. Start by asking yourself why you left each of your previous positions. Was it because of a chance to advance? Or, was it because you were unhappy or underperformed? Identify the cause of your unhappiness or underperformance. These are areas to improve on so that they don't impact your future career goals.
Map Out a Career Path
Reviewing your resume is also a great way to identify trends in your career and help to define your future career path. Read through the list of companies, job titles and skills. Identify common threads that emerge from them. Do you lean toward team-related projects, or do you prefer to work alone? Do you excel under pressure, or do you focus on long projects with detailed planning? Once you have an idea of where you have been, you can better plan for where you want to go.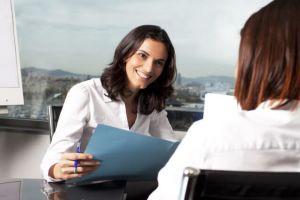 Whether you live in Michigan or around the country, the professional resume writers at Vertical Media Solutions can update your employment documents. Our personalized writing services are designed to deliver powerful presentations of your qualifications and professionalism. Learn how we can help today: 616-631-4300.