While the term "job hopper" has a negative connotation, it's common practice in today's fast-changing employment world. Though shorter job durations may be more common, many traditional employers still frown on the practice. So how does a person with a diverse job history overcome this stigma on a resume? The answer is by overcoming the negative aspects with the positive ones that you bring to the table. Here are some resume tips to avoid looking like a job hopper and instead look like a highly skilled, adaptable employee.
Use the Career Summary to Your Advantage
The summary is one of the first things that employers read, because it's right at the top of your resume. This is where you can overcome the short tenures listed later on in the document. If you have 10 years of experience in marketing, state so right up front. Yes, the résumé may reveal that each of those years was at a different job, but you are solidifying the fact that they were all in the same field.
Diminish the Impact of Dates
One of the areas that quickly identifies a job hopper is employment dates. This is typically because they are prominently displayed near the top of a job description, often in bold or italics. Start by moving dates to the end of the description, so that employers read what you accomplished before they start adding up numbers. Never emphasize the date with bold or italic formatting, and put only the years you worked there rather than the month and year. If you worked somewhere less than a year, enter a single year.
Create a Category for Short-Time Gigs
Jobs that last less than a year often stand out as glaring gaps in employment. Instead of breaking up the flow of your employment timeline, consider adding them all to a category of their own at the end. Call this category, consulting, interim jobs or even freelance work.
Explain Things Not in Your Control
Sometimes job changes occur, because companies go out of business or choose to downsize. This isn't a reflection on you as a candidate, expect for maybe having bad luck. Let future employers know about the reason for involuntary job changes right up front. Next to the company name at the top of the job entry, put the reason you left in parentheses, such as (local office closed). This helps new employers relate to you, because they have probably experienced this themselves at some point.
Consider a Hybrid Resume
For some job seekers, even the above advice isn't enough to overcome their short job durations. When this is the case, consider using a hybrid, or functional, resume rather than the standard chronological format. Functional resumes highlight skills and accomplishments rather than focusing on grouping them together by employer. Be prepared to explain the actual job dates in case employers ask. However, the hybrid format may be just what you need to get your resume passed through to the next level.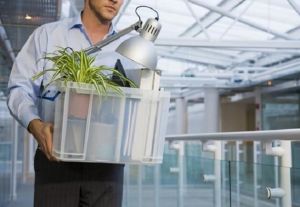 Whether you live in Michigan or around the country, the certified professional resume writers at Vertical Media Solutions are available to assist. Our personalized employment services are designed to deliver a powerful presentation of your qualifications and professionalism. Learn how we can help today: 616-631-4300.