Job seekers are sometimes baffled when a job advertisement requires a CV rather than a resume. While the two are similar in concept, they both use very different ways to present a job seeker's qualifications and experience. Although the CV is typically only required in academic, medical and research related jobs, the format has many benefits for other fields as well. In fact, job seekers may need both a resume and a CV. Learning how to write a curriculum vitae allows job seekers to highlight their qualifications more prominently.
Curriculum Vitae Differences
While resumes and CVs contain much of the same information, CVs have more details. As a result, they are also much longer than a traditional resume, sometimes reaching four or more pages. In addition to a list of software and skills, a CV may contain some of the items listed below.
A list of grants written and received.
A list of courses taken and the grade received in each.
Teaching positions and research projects.
A list of published articles and studies.
The candidate's thesis or dissertation and a brief summary.
When constructing a CV, it's best to start by writing down a short list of all of these items and then organizing them into their appropriate category. After that, you can go back and expand on them in more detail.
Professional Profiles
One area where a CV really allows candidates to shine is in the professional profile. This short summary of who you are as a professional has replaced the outdated objective that was previously used. Profiles focus on what the employer wants rather than on what the job seeker is looking for. It does this by highlighting points that are included in the job advertisement.
Expand on Experiences
Another CV benefit is that it allows candidates to elaborate on experiences rather than just job duties and skills. Experiences are exactly what employers want, as they can learn about the candidate as an employee rather than just reading a laundry list of skills.
Keep it Current
As a CV focuses heavily on work experiences and achievements, they require frequent updating. In addition, they must be targeted to the specific job that the candidate is applying for. This may require extensive rewrites for each job. It may also simply require learning how to write a curriculum vitae to highlight key points more efficiently.
Professional CV Writers Can Help
As most job seekers aren't skilled at developing an effective CV, seeking professional assistance is beneficial. Companies that regularly write resumes and CVs can advise candidates on which one is right for the job they are applying for. In addition, they are well versed in the CV formatting standards required by various industries. These professionals are especially beneficial for those just entering the work force, as they may not have much experience to list on a CV. Likewise, they can assist industry veterans in condensing a long career down into the most applicable facts and information.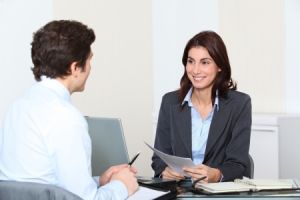 Whether you live in Michigan or around the country, the certified professional resume writers at Vertical Media Solutions can guide you toward a successful career move. Our personalized curriculum vitae writing services are designed to deliver a powerful presentation of your professionalism and qualifications. Learn how we can help today: 616-631-4300.