The decision to lay off employees, either through termination or downsizing, brings with it many emotional, legal and business issues, as well as financial ones. While the decision is primarily fiscal for the companies, it is highly emotional for the displaced worker. That's why many companies opt to ease the blow by providing workers with valuable outplacement services that can help them bounce back quickly from their job loss.
How Outplacement Services Help
Outplacement services offer a tremendous benefit to displaced workers by offering them the following:
• Resume preparation by certified resume writers
• Cover letter creation customized to specific positions
• LinkedIn profile development
• Interview preparation
• Career coaching
More importantly, these services provide a point of contact to help workers through their difficult transition and keep their focus on the positive aspects of the future rather than on the past.
Outplacement services also help the company in significant ways as well. Primarily, they help the company maintain good relationships with former workers. This is important in reducing liability from lawsuits as well as maintaining business contacts in the community. In addition, offering outplacement services to workers also boosts the company's reputation with the remaining workers as well as within the industry and communities in which they operate.
Why Don't More People Use Them?
Most forward-thinking companies already utilize corporate outplacement services as part of their termination plans. However, studies show that around half of displaced workers never take advantage of them. There are many factors that contribute to this. However, there are some ways that companies can encourage displaced workers to take advantage of the high quality of benefits that these services provide.
• Get the Word Out-
Instead of simply informing terminated employees that they can utilize outplacement services, tell them exactly what those services are. Provide them with a list of services that are available to them and emphasize that there will be no cost to them.
• Customize the Plans-
Outplacement services aren't a one-size-fits-all solution. For example, terminated executives need an entirely different level of consultation than entry-level workers. For this reason, companies should purchase outplacement services that are applicable to the type of employees who will be utilizing them.
• Go Mobile-
68 percent of job seekers use their mobile phones or tablet in their day-to-day job search activities. For this reason, it makes sense for companies to ensure that the corporate outplacement services that they utilize are easily accessible via these platforms.
• Include Career Counseling-
Career counseling is one of the most valuable services that outplacement companies provide. They are particularly valuable for employees who were terminated for poor performance or a bad job fit. Make sure counseling is included in the package of options provided to your employees.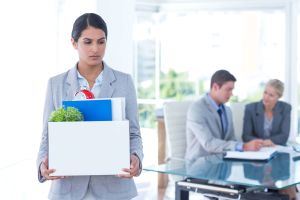 Vertical Media Solutions partners with each business to assess their current and ongoing needs and develop a package that fits them in both service offerings and in price. Your transitioning employees will benefit from the full suite of our career services at discounted rates, including: resumes, CV's, cover letters, LinkedIn development, career coaching, interview preparation, and much more. For additional information, call: 616-631-4300 ext 4.