During the holiday season, many workplaces participate in $5 dollar gift exchanges or pot luck celebrations. However, there are likely a few coworkers that you want to do a little extra for. Instead of another scarf or a calorie-laden fruitcake, consider helping them out with their career goals by giving the gift of a professional LinkedIn profile, a personalized career coaching session or even a new resume and cover letter. These unconventional gifts for coworkers will help them look good and in many cases will benefit your company, too.
A Better LinkedIn Profile
Many workers have learned the power of LinkedIn, but there are some who are still stuck in the dark ages. If your cube pal still hasn't jumped on the LinkedIn bandwagon, let someone else do the heavy lifting for them with a gift certificate. Professional career advisors can take the individual's resume and information from one-on-one discussions and develop the entire LinkedIn profile for them. They can even take existing ho-hum profiles and ramp them up to star-level quality. This is also a great way to get your pal to change out that unprofessional photo that was taken at last year's holiday party. Best of all, you don't have to tell them that their profile isn't up to par since someone else will do it. Not only will this gift bring your friends into the new millennium, it will help them gain business clients, which is good for them and for your company.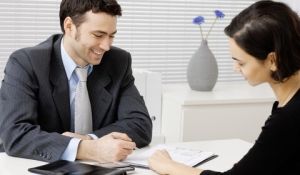 Career Counseling
If you have sat through too many lunches while your coworkers complained about not getting a promotion or raise, help them out his holiday with a gift certificate for professional career coaching. In addition to a LinkedIn profile overhaul, a professional career counselor will give them interview tips and help them overcome the things that are holding them back in their current position. The next time a promotion comes up at your company, your friend will be poised to apply and win it with confidence.
A New Resume
If someone in your close group of cohorts is thinking of leaving your company, give them a boost with a gift certificate for a professional resume. Professional resume writers know how to write resumes and cover letters that help explain why someone is leaving a current position. They can also offer sound advice on keeping their job search confidential. While this isn't a present to include in the department gift exchange, it is a personal one that says you care about them outside of work. You'll be helping your friend move into a field or a job that makes them happy and fulfilled. Best of all, they may be help you get your foot in the door.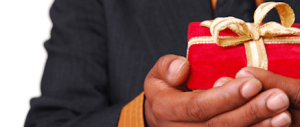 Whether you live in Michigan or around the country, the certified professional resume writers at Vertical Media Solutions are here to help. Our detailed consultation process is designed to help your friends, family and colleagues transform their careers into professions that they love. Give us a call and get started today: 616-631-4300.