As the annual gift-giving season approaches, it can be hard to find that one truly meaningful gift that a loved one will really appreciate. Instead of opting for another scarf that will get packed away into the closet, consider helping friends and relatives with their career search. As the new year approaches, finding or changing jobs is one of the top resolutions many people make. Why not help them out by providing them with a gift that helps them fulfill their personal goals? While you may not be in a position to get them a job, you can help them put their best foot forward with a professionally polished resume and career search materials. Giving the gift of a professional resume is truly the gift that will keep on giving for the rest of their lives.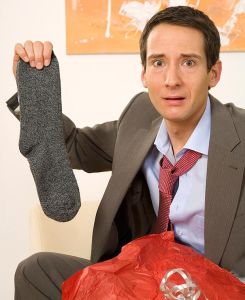 Professional Resume Benefits
The benefits of a professionally crafted resume are undeniable. Job seekers who utilize professional resume writers and career search services simply succeed more often than those who do not. Recent research that used specialized eye-tracking technology has shown that recruiters looking for job candidates spend only 6.25 seconds on each resume. Additionally, those same recruiters gave professionally written resumes a 60 percent higher score than those that were written by the candidates themselves. That means that if a resume doesn't stand out with accomplishments or the right words, they never give a candidate a second thought.
Here are just a few of the many benefits that our professional resume gift packages offer.
Gift vouchers do not expire, so they can be given or redeemed at any time.
This is a unique, yet functional type of gift that receivers will truly value.
A revamped resume can propel someone's career forward and provide a foundation that they need to build upon in the future.
Professional resumes guide job seekers toward success in less time.
These gift packages are perfect for those who are currently unemployed and for those who are underemployed as well. Whether your loved one is a recent graduate or a long-term professional who just needs to revamp their career, we have the industry knowledge and professional backing to help them get on the path to success.
Different Gift Packages for Different Needs
No career is one-size-fits-all, which is why we have several gift packages to make choosing the right gift easy. Resume and career package gifts have a flat fee, instead of the sliding scale fee that is typically used. This means that gift purchasers get more bang for their buck, and recipients get a top-of-the-line resume. Gift givers who want to go all out can opt for a total career package that includes a resume, cover letter and LinkedIn profile creation. Those that choose the total career package will also receive 30 minutes of free career coaching and interview preparation.
The resume, cover letter and LinkedIn profiles are all just tools that are used to encourage hiring managers to call candidates in for an interview. This is where the interview preparation and career coaching come into play. It helps to seal the deal and impress an employer in that all-important face-to-face interview.
The Vertical Media Solutions Difference
Vertical Media Solutions isn't just a writing company. It is a professional resume writing firm that has a background in recruiting. It's this background that sets us apart from the competition. Our certified resume writing professionals don't just know how to polish your resume to perfection; they know the strategies, words and insider tips that will impress recruiters and hiring managers. Our comprehensive team approach involves strategizing with the job seeker to determine where they want their career to go. That influences the direction of the resume, not current formatting trends or font choices. In addition to resumes, our certified writers can create cover letters and other career search tools that provide a comprehensive package to turn job seekers into new hires.
Whether you have worked with us in the past, or are just being introduced to us, we want to help you and your loved ones transform their careers into professions that they love.
Give us a call today: 616-631-4300 and get answers to all your questions.