Landing Your Dream Job in Lansing , Michigan
Just about every Spartan at Michigan State University would know these three words really well — "resume," "cover" and "letter." Call them the Holy Trinity of the job search. And in this job market of Lansing, Michigan, opportunity is available to start off this new year, getting your professionally written resume and cover letter is that much more important.

It Starts With Ambition
You may be a student at Lansing Community College, Davenport University, Great Lakes Christian College; or even a specialized school like the Michigan School of Canine Cosmetology. The sky's the limit in Lansing, Michigan.
So, if you want to secure your place in the growing job market, prepare yourself ahead of time. Be strategic. Aim for a professionally written resume and cover letter.  The average applicant will be sending an average resume, consider the ROI when you find yourself employed 6 months before the other candidate.
How Can I Make This Happen For Me?
We have what it takes. It's an explosive job market, and employers are looking for value. Call 517-308-0800 and check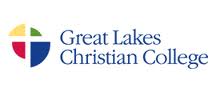 https://www.vmsolu.com for more information.
Vertical Media Solutions goes far beyond resume examples to produce personalized professional resumes that get results.  We are a Michigan based business, so give us a call today: 517-308-0800.